SHORT BIO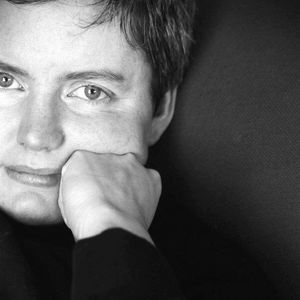 Mel Farrimond is a Scottish-born singer-songwriter, whose introspective folk songs, heartfelt, intelligent lyrics and catchy melodies are earning her a loyal following.
A Halifax resident, Mel has played shows throughout Nova Scotia and Ontario, and has performed in the US and the UK. A few performance highlights include the mainstage at Stanfest, the Harmony Bazaar Festival, the Edinburgh Festival Fringe and the Folk Alliance in Memphis. Mel also produces and hosts the Bluebird North Songwriter Showcases in Halifax for the Songwriters' Association of Canada. She has had the great pleasure of sharing a stage with Susan Crowe, Erin Costelo, Laura Smith, Lynn Miles, Ian Sherwood, Irish Mythen, Ria Mae, Mo Kenney, and many more incredible artists.
Mel's first full-length album, Through the Darkness, is a journey from the dark to the light, full of exquisite songs both haunting and hopeful, sung in a voice at once strong and vulnerable. Mel is currently working on songs for her forthcoming EP.




Song 'Don't Break Your Heart' featured in Hope for Wildlife Documentary, 2016
'Moon Song' included on Sound and Image Compilation
Best Lyrics Award, SongStudio
Winner, Stanfest 'Tweeners Video Contest led to performance on StanFest mainstage



 
QUOTES
"Mel Farrimond is a beautifully literate and heartfelt writer who immediately draws you into the worlds she creates in her songs. I'm always entranced when I listen to her - and it doesn't hurt that she never fails to crack me up. She's wonderful!" - Edie Carey, singer-songwriter
"a very fine emerging songwriter" - Susan Crowe, singer-songwriter
"brilliant songwriter" - Ekaterina Sushko, arts reviewer
"as a songwriter, hearing Scottish Mel play an original song either charges me up to write better songs or has me pouting and re-writing for a week because my songs aren't as cool - either way, I'm better for hearing them." - Alan Macleod, singer-songwriter

"Mel sings and writes from the heart, with a Scottish soul." - Brian Devereaux, singer-songwriter

"Mel performed two House Concerts at my house and was hired by me as an emcee and performer at a national conference. The audience loved her. There is a vulnerability in her voice as Mel delivers her soulful lyrics. She takes her listeners on a personal journey with her through waves of emotion, and leaves them wanting more."  - Joanna Butler, singer-songwriter and house concert host

"Having Mel in our home for a house concert made for a very entertaining night. She sings from the heart and you know that she has lived each song that she has written. A beautiful entertainer for sure." - Colleen MacAdam, house concert host

"Mel sings from the heart on life experiences and can bring a tear to my eye with her songs, especially Moon Song, Song for Donna, Valentine and Souvenir - they are my favourite songs." - Roni MacAdam, house concert host
BOOKINGS

If you'd like to book Mel for an event, house concert, festival, or for session musician work, please email farrimondmel@gmail.com.